I can no longer hear music or see more than four objects on the same horizontal row at a time, so where you see an orchestra I now fear a flickering mass of lunatic ghost mimes. And because I spent
a full day playing Atari 2600 games
, I got off lightly.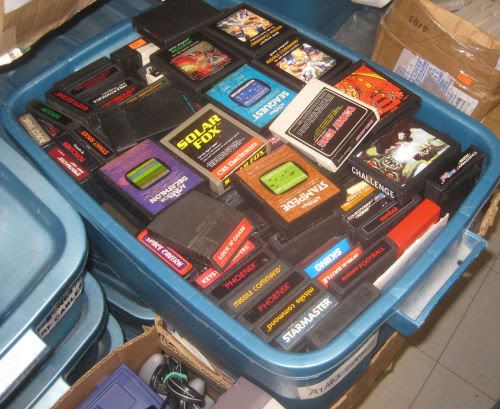 A whole bucket of pain.
Read the
whole thing here
, then appreciate how I not only suffered the games and wrote the whole but also made sure my "
Please Digg and Reddit this
" sentence was unique!
If not for me, Digg it for the retrotech!